Quality and standard differentiates us from others !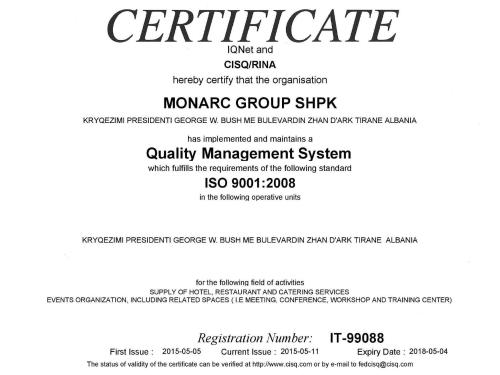 IQNet and CISQ/RINA hereby certify that the organisation MonarC Group Shpk has implemented and maintains a Quality Management System which fulfills the requirements of the following standard ISO 9001:2008.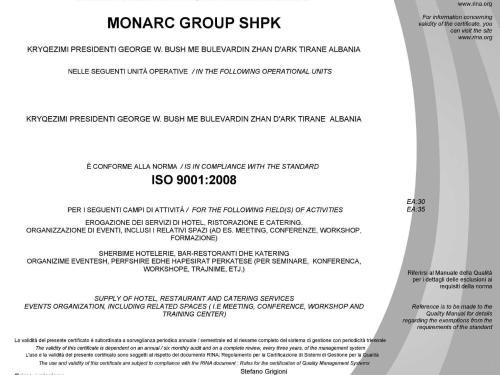 Certificate No. 32165/15/S hereby certified that the Quality Management System of MonarC Group Shpk in the following operational units is in compliance with the standard ISO 9001:2008 for the following fields of activities :
Supply of hotel
Restaurant and catering service
Events organisation
Including related spaces (i.e Meeting, Conference, Workshop and Training Center)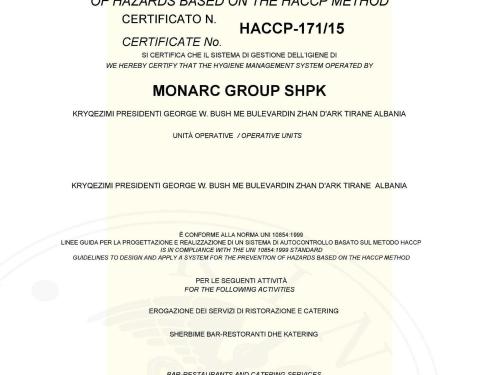 Certifications of the system for the prevention of Hazards based on the HACCP-171/15 method. Hereby certify that the hygiene management system operated by MonarC Group Shpk. 
MonarC is committed to making your experience at our hotel unforgettable and our logo is a visual expression of that commitment.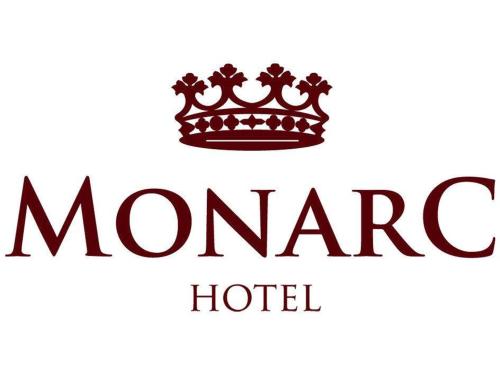 All hotels want the same thing, whether you are talking about an economy hotel or a luxury boutique hotel; to ensure that guests want to return time and again.  This is important for the hotel?s long-term and future growth, happy guests will talk about their positive experiences and this, in turn, can attract other customers.  A guest who has had a good relationship with a hotel is likely to become a long-term customer and this gives the hotel the chance to build a lasting relationship with that guest, which can only ever be to the hotel?s advantage. But how exactly does a hotel create a meaningful and vital relationship with a guest, ensuring that they are happy and willing to return repeatedly?

MonarC - Making them feel as kings or queens, like being at home, even far away from home.